2020 highlights:
2020 has a scheduled "halving" which historically pumps back the price. Remember 2017?
The global stock markets crashed in March. Bitcoin is supposed to go the other way. Did it?
Institutional investors and partners like Paypal, Square, and Greyscale suddenly vocal about Bitcoin driving better adoption and trust
 Trump vs Biden election became an unexpected catalyst driving a rally up of price
Signed up to an alternative exchange PDAX.PH and BINANCE after using COINS PRO to trade for almost a year
The only major crash we saw in 2020 was the XRP after an SEC lawsuit. Had a major cut loss!
Global pandemic government stimulus leads to printing more money and higher inflation. Bitcoin suddenly becoming a hedge for non-inflationary assets or better store of value like a "Gold 2.0" more than "transactional utility" value.
Some assumptions or FAQs starting 2020
Is Bitcoin no longer a "scam"? Did Bitcoin price go the opposite of the stock market pandemic crash? Will the scheduled Bitcoin halving skyrocket the price? What happened after the all-time headlines? What will happen by end of the year? Will the price dip towards early 2021 like the last 2017?
January to December 2Here's a rundown of my swing trading journey for Bitcoin and other cryptocurrencies in 2020 during a global pandemic and recession.
*Of course, not financial advice. Already have my emergency fund, insurance, critical illness coverage, HMO, and other investments in place. I only placed 10 to 20% of my portfolio to speculative options like Bitcoin since I follow the technology and the 24/7 market window fits my schedule better. Most of my biggest investments to date are on Mutual Funds. TAYOR = Trade at your own risk. 
Crypto Basics and ALTS
What are altcoins? ICYMI:
Arguments about crypto or blockchain tech applied to currencies:
High volatility examples:
What were my expectations for 2020?
It should grow further in 2020 after a long sideways market. From experience in 2019 Q1, a major spike is followed by a sudden dump in price so I'm cautious not to hold for too long
I started the year with a gain from selling my first Bitcoin trade so I have better leverage  and higher risk appetite by trading my gains
Allocated 10-20%  portion of my investments to Bitcoin

Stories, memes,  and screenshots of my monthly trade 

Let's start. Late 2019 to Jan 2020 –
Just before the pandemic. A good start for Bitcoin. Started swing trading Nov of 2019. Sold all my positions January 2020 just before it crashed. Got my first gain. Sold everything.
Feb 2020 – Part 1 Bias: Market crashed. It will go the opposite, I assumed
Bitcoin during the pandemic: It will go the opposite!
Nope. Crashed, too.
Discovered that some indicators from the stock market also apply to the crypto
March 2020 – No positions so far. Diverted research attention to the stock market instead. Mostly volunteering for DCTX pandemic response projects.
April 2020 – Part two Bias: Halving will jump-start the price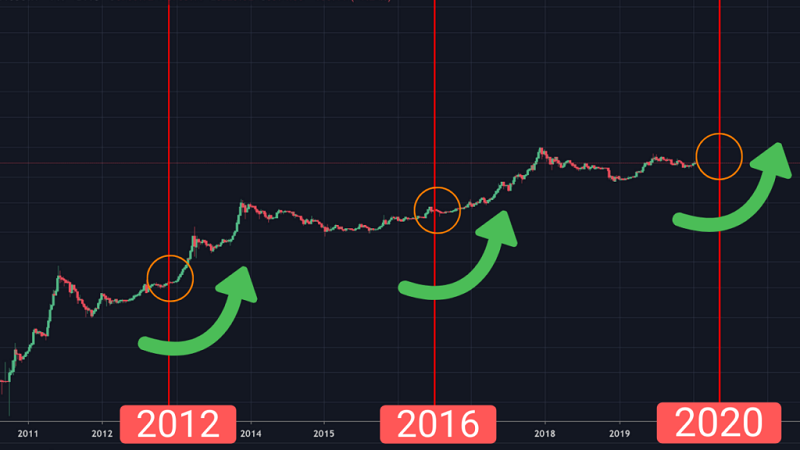 Didn't fly last May.
MAY 2020 –  expecting Bitcoin Halving
Historically, Halving should increase the price
JUNE 2020 – New work. Took a break. Paid most of my grad school debt so far. Still pandemic.
July – a few months after the crash. Towards Bitcoin Halving. Positions.
August 2020. Break. Bought physical bitcoin replicas instead for fun
Sept 2020 –  Mentored a senior high on Emerging Technology. Place some trades as proof of concept and re-entering the market.
What my trades looked like after a month:
Negative trades. What a bad example to show a mentee.
Wrong bias. Cut loss! Good thing these are small positions per trade. 1/10 of capital per trade. 
Sept-  October. Busy at work. Break.
More institutions like PayPal start accepting Bitcoin as cash in option

Nov 2020 – US elections uncertainties. Here we go.

Phone notifications are suddenly in green spikes
Went home to the province.  Traded the volatility every other night before sleeping. Super typhoon, brownout and US Elections. Secured profit. XRP on parabolic mode at 39%+

Sideways. Mental note for -15% cut loss.

Placed some positions including altcoins:
Didn't sell on cut loss signal. Oops. Averaged down. Recovered right away.
The all-time high reached. 2017 holders liquidated:
Bought the dip. Sold at new all-time highs. Knowing it usually dips a few days or hours after.
Dun dunnnn. Expected Dips after all-time highs
Had to keep tracking the market so sold remaining positions at one cut loss.
Bitcoin halving jumping the price confirmed. Just a few months delayed and waited for US elections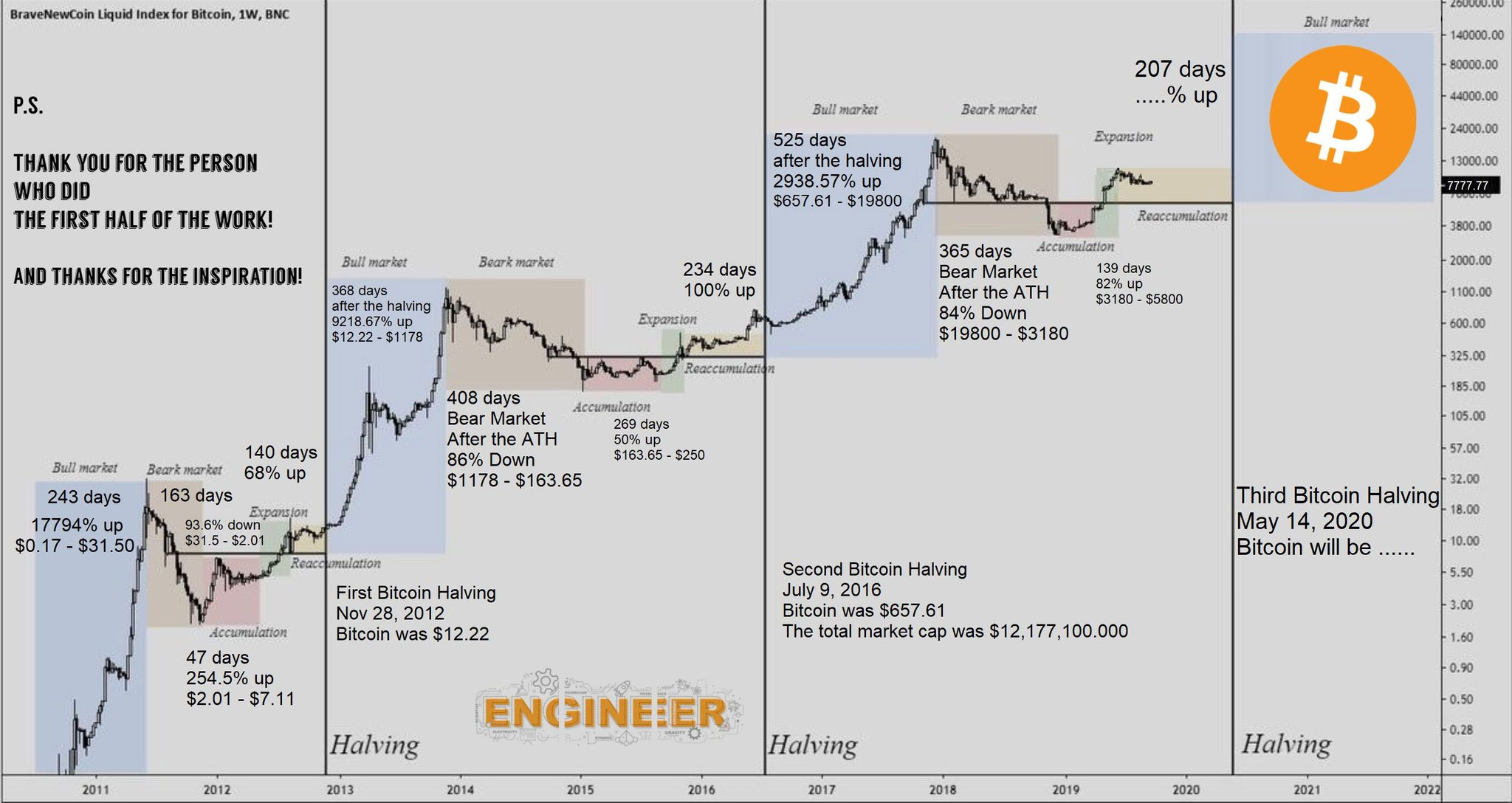 Dec 2020. Sold all positions.  Signed up to an alternative exchange for a longer period of holding
Was it worth the risk? For my appetite, yes. Since I started, Crypto had the highest return in the portfolio as of Nov 2020 (higher as of December)=
Note though that it's just less than 20% of my total portfolio. So it would be reckless for you to test the Bitcoin waters with both feet and all your funds.
New trade after a correction. Focused on XRP who was behind the other crypto rally. Sold on 8 to 20% gain. Retained about 30% of the folio which I bought near the bottom
Just before Christmas:

Key takeaways:
Is it for everyone? No.
Will I recommend people to try it? Yes, but just start with small amounts you are willing to lose. Treat it as your tuition fee. Whether it's 500, 1000, or 5,000. Divide it by 2 to 3 portions. Buy first tranch, and buy more as you see price dips by 5 to 15%
Do you want to get started? Start with basic coins.ph mobile app with 100, 500 or 1,000 pesos. Eventually, you can explore PDAX.PH or Binance.com
Should I buy now? Yes, but in small increments just to get started and understand what volatility is like. Just don't buy it right away during the peak of headlines and hype. Buy it during the red price dip or corrections. Like the stock market, there are always cycles.
TAYOR? Trade At Your Own Risk. 
Fear of missing out. FOMO is when you lose more money.
The cycle goes on. To be continued.
Still curious? Binge these updated documentaries about Cyrpto case studies globally: