So I finally sold my Electric Kick Scooter to a good friend a few weeks ago. I'm now based in the province and I feel bad that the scooter is just waiting in my apartment so I decided to sell it. I gave him a crash course of scooter safety and maintenance at the scenic nightscape of Escolta and thought of writing this guide for those who might be planning to buy one soon as well
I wrote last year why electric scooters are perfect quarantine mobility options with social distancing protocols in place. But in this post, I'll list a few more things for those who are ready to add to the cart or have already accepted the "budol" phase
Some key things to remember:
1. Jacket and helmet.
My 5-year-old bike helmet and bandana-jacket-helmet scooter attire going to work daily. A helmet is a no-brainer mandate but wearing a jacket helps add friction and lessons injury in case of an accident or crash.
Wearing a jacket after passing through some cars lessens your work shirt from smelling like Manila's morning pollution. If you're riding high-speed scooters like Dualtron, knee and elbow pads would be worth getting!
2. Take note of the regulations.

There was news of eventual regulations LTO regulations last year and it was great to see the EKSPH community engage in talks with MMDA. Unfortunately, Singapore imposed regulations and bans last 2019 so it might be a bad predecessor. If you're owning a Xiaomi scooter, your scooters are less likely to be banned based on Singapore where they ruled out a 20 Kg max weight and 25 KPH max speed
Follow bike rules and practice your route.  When in doubt, bike rules apply. Scooters are not allowed on primary/major highways unless there is a protected bike lans. Use Bike lanes, don't counterflow, be mindful of pedestrians.
With regards to speed, if you're buying scooters below PHP 50,000 price and below 30 KPH speed, the most that could happen would be the need to register eventually. But I'm not too worried so far.
3. Be mindful of overtaking especially with tricycles.

This is when a loud horn helps especially with pedestrians with earphones plugged in.
The closest accident/ crash encounter I had was on a quiet road in Makati. I was breezing through in third gear when a tricycle decided to suddenly turn right and unload a passenger. I remember my rear tire screeching and I had to steer right. Good thing I didn't crash, my reflex was fast, and I was wearing a jacket at that time. It could have easily turned out to a broken bone or an injury if someone was there.
4. Walk your electric scooter when in doubt.
When red light hits, you can always cross and walk your scooter like a pedestrian. I love this versatility.
With the speed and sound of scooters, passing by pedestrians from behind will definitely freeze, surprise, or scare them.

When passing by someone, slow down, dismount and walk, then tiptoe back to your scooter like a pro. Using your loud horn may even rattle some pedestrians. Few seconds to politely slow down is always better.
Especially if your scooter has no "shocks' or "suspensions", it's better to not play tricks with it:
5. Buy a timer. Electric Scooters run on lithium batteries which can bloat and explode in extreme cases.
I only recall 2 instances of battery explosions news shared in the community, both of which are in China, but treat your scooter like any other plugged electric appliance.
While there are safety battery management systems, you don't want to risk them.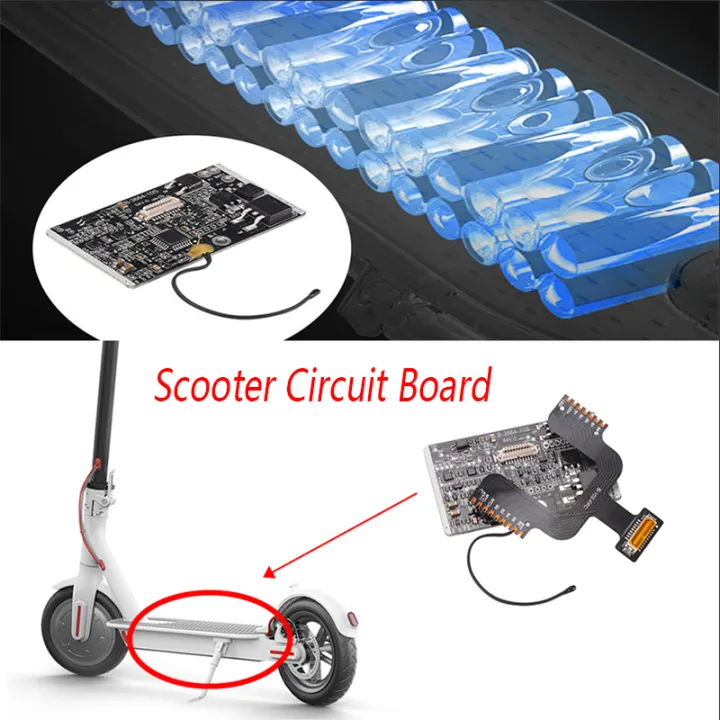 Sometimes after work overtime, It's impossible for me to wake up after 3 or 4 hours of charging. Plugging the timer, setting it to 4 hours for my case, then leaving it overnight adds an extra layer of peace of mind for me.
6. BONUS: Join the EKSPH community!
It's an awesome fun community. They have events, safety reminders, advocacies, and get-togethers per destination for scooter enthusiasts. Get access here
Thanks for reading up to this point! Interested to see more electric kick scooter content? Let me know the topics you want to get featured next on Twitter or by leaving a comment below!
Enjoy and Ride Safe!
—-
Curious where and why I bought my electric kick scooter? Watch it below: