Is NFT or Non-fungible tokens simply a global "Shopify"  or "Lazada" platform for artists where they get paid and automate royalties in "crypto" or is there more? What's new about NFT space in the Philippines and what do artists have to say about it?
A few months after the global crypto art or NFT headlines back in quarter one, play-to-earn games like "Axie Infinity" are taking over the crypto community news in the Philippines and abroad
COVID-19 cases are also on unfortunate all-time highs again so it makes you wonder if the wave of "digital art" or "crypto art" would be more essential and useful in an uncertain recovery timeframe for the art industry and economy in general.
In this post, we'll look back at what Filipino NFT artists had to say about this new medium early on and what's new a few months after
Meanwhile, hyped crypto peeps who think of NFTs are their next million-dollar ticket:
Simply put and quick recap, NFT provides modern proof of digital "art" ownership. It's the geeky public version of a "certificate of authenticity" with a marketplace and payment method built-in.  Here's a recap from my first post and a good explainer  video if you're still unclear what NFTs are:
But what does this mean on our side of the world? During the start of the flashy headlines about NFT around March early this year, I messaged two artists in my social network who are vocal about promoting NFTs in the Philipines. I'm most curious what they feel this medium will impact artists outside the crypto echo chamber. 
The first artist I reached out to was Aj Dimarucot.
AJ Dimarucot is a known local artist for his iconic work on t-shirts, having designed for the likes of Nike, Jordan Brand, and Adidas. I discovered his work from Roots Design Podcast and thought his work was interesting. I actively see his posts about exciting and higher-paying job opportunities for local designers and artists on Design Facebook groups and I saw he's promoting an NFT mint fund by Narra Gallery.
Here's what he has to say about the space
Hi Aj, why should Filipino artists start looking into NFTs early?
For far too long, artists have created work for platforms with their art in exchange for likes, follows, and hearts. Consequently, having their content monetized by the platforms themselves, without real direct benefit to the artists. NFTs are a new way to change that by allowing buyers or fans to invest in that work directly. Therefore having an effect on the artists' career.
What's the best way for them to start?
The best way to start is to research on Youtube or places like Opensea's NFT Bible. They will also have to understand a bit about cryptocurrencies and Ethereum and buy ETH to store in their wallets.
What are other platforms available other than makersplace.com?
Try rarible, mintable, opensea, zora.co, portion.io. I think those are open to artists to mint immediately.
Here's what AJ has to say about the space as of July 2021 in a show by Rappler and Kumu:
The second artist and pioneer in the global crypto art space I reached out to is Luis Buenaventura II
I first heard Luis speak about cryptocurrencies at an event by Master of Science in Innovation and Business students from AIM. His crypto/bitcoin slides stood out and it turns out they were his artworks. It felt like a graphic novel animating through a Keynote file through a projector.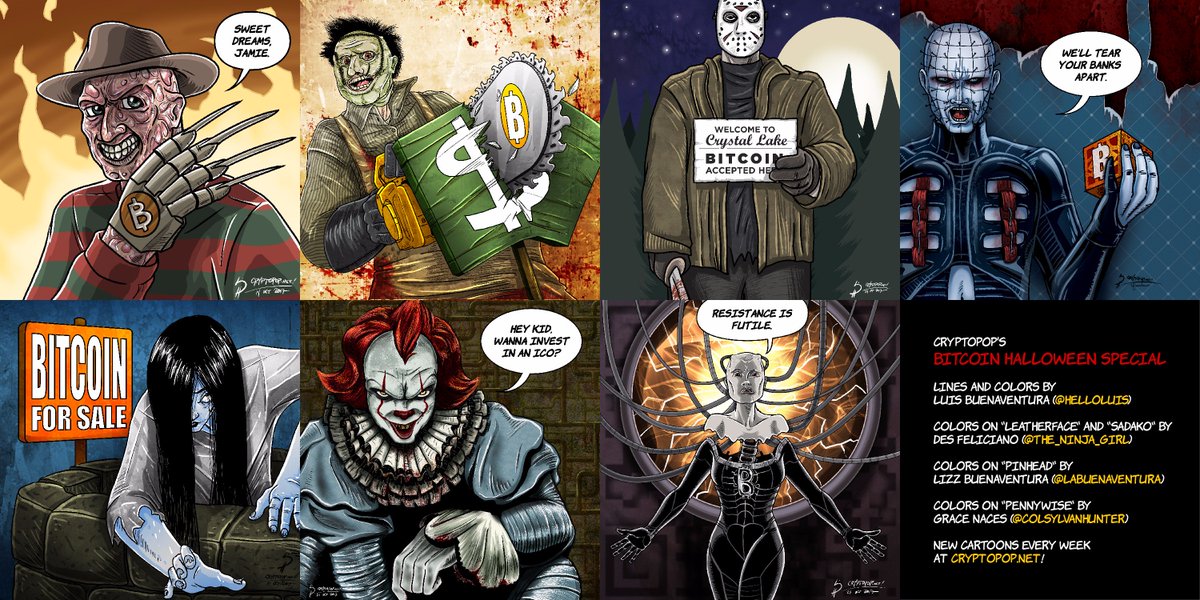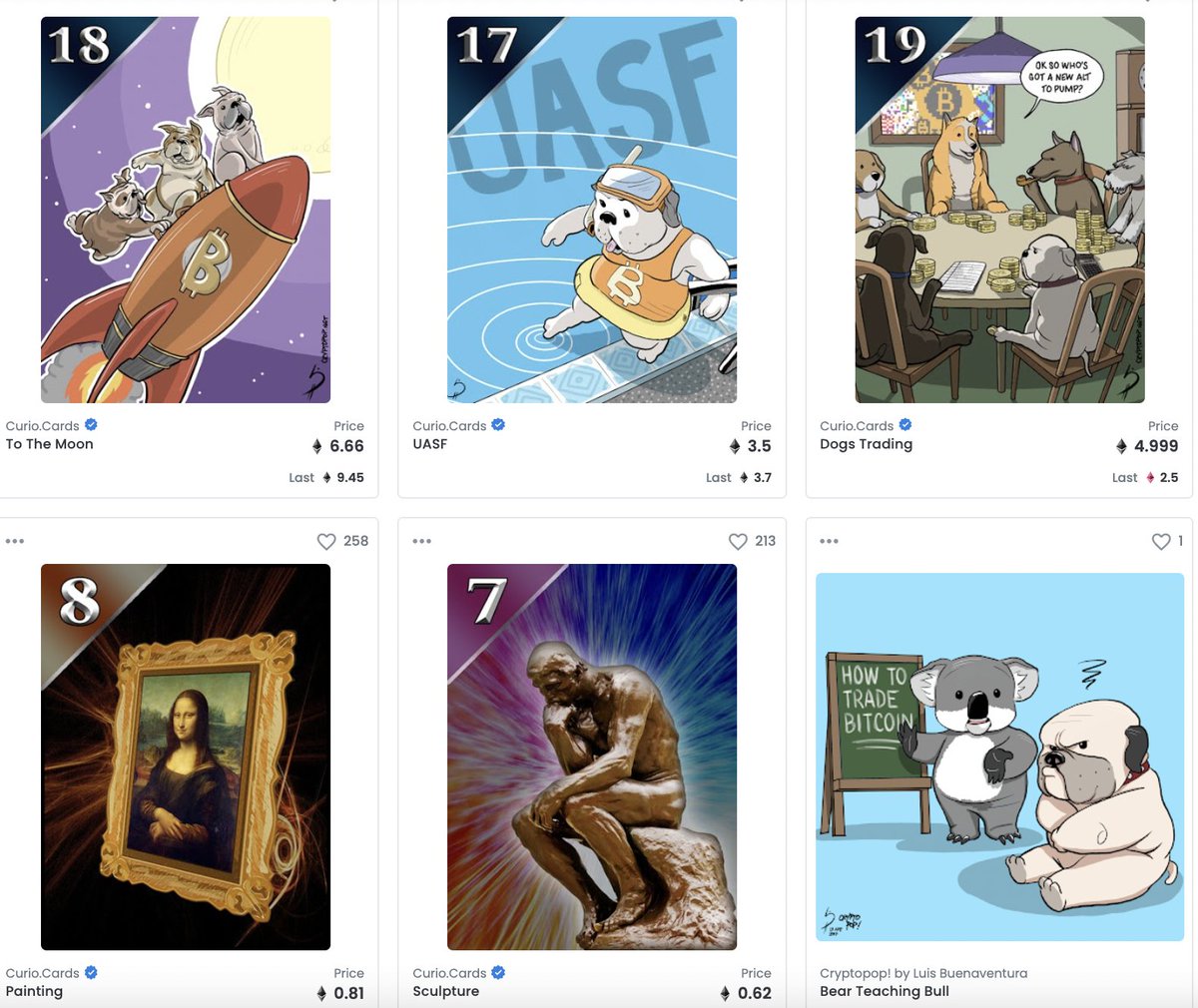 Here's what Luis said last March:
NFT art is a global phenomenon that essentially removes all of the barriers that have severely limited artists who live in the developing world. Not only does it solve the problem of verifiable digital ownership, but it also provides a way for artists to get paid for their work and even receive royalties from secondary sales. The current hype also provides lesser-known artists with a lot of visibility and extends their reach and access to a massive degree.
What's the best way for them to start?
Like all other crypto-related things, NFT art begins with Twitter. Spend time getting to know the community, the collectors, and the artists that have established themselves in this new space, and above all, do your homework regarding the technology itself. Although this space has proven very lucrative for some of its participants, that doesn't mean you won't have to work hard for it. So start reading, learning, and experimenting as soon as you can, and be humble about what you know or don't know.
Luis during the Art Fair Philippines last May: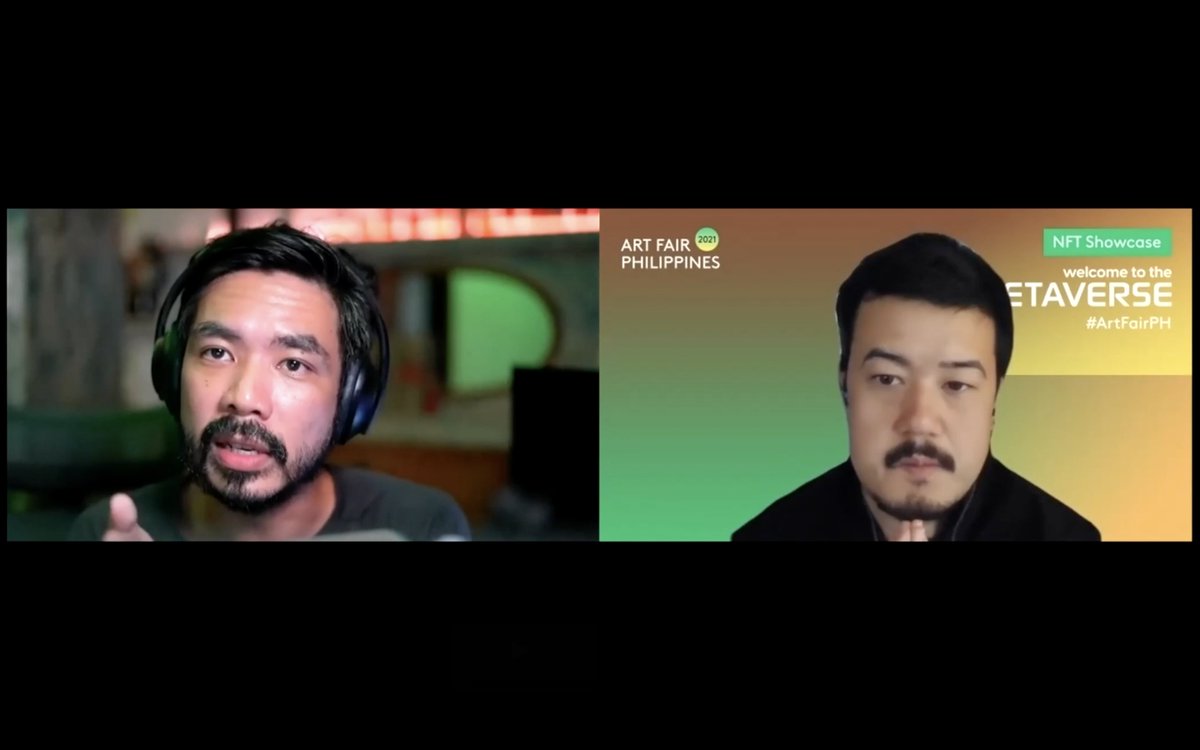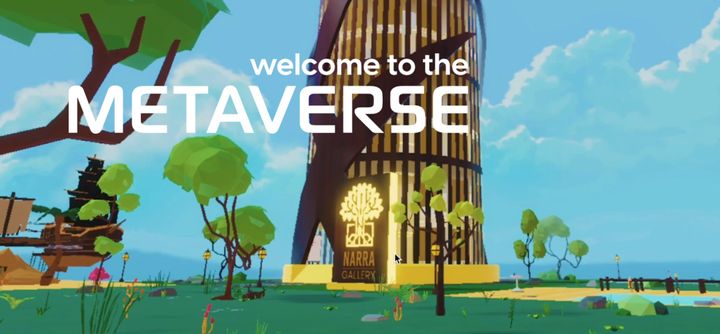 NFT in ART FAIR PH 2021:
A deep dive and update on what Luis has to say about the NFT space as of June 2021:
Some closing points:
NFT news is quieter recently but it's definitely still an exciting medium for the crypto and art community. We are seeing the infancy stage and getting early can give you an advantage.

For Filipino artists, I'm glad there's a new global marketplace where world-class local artists can start their own niche and get potential supporters that would more than help them get by financially. As a platform, NFT is an art platform with a built-in "cryptocurrency" feature in place. That means that artists can and should get paid and get royalties easier instead of just getting "likes and share online". I'm hopeful that this be a platform to turn "starving artists" into "thriving artists"

Crypto case studies like NFT or "digital proof of ownership" provide a real-world industry case study of blockchain technology. We've always wanted to see blockchain used for global currencies, verifying land titles, and more "world-changing" examples. "NFT art" is a practical example of the verifiability and "not just hype" use case of cryptocurrencies.

The major catalysts in the future are for global brands and artists with intellectual properties or brands to take a jump and try it. Imagine being the "verifiable" owner of Charizard, Pikachu, or whatever our generation's Monalisa will be like. Will it be a meme?  We've seen NBA Topshot as the digital version of your college friends NBA cards and we're just getting started

Are artists moving to NFT?

What's it like buying your first NFT?

Which platform should Filipinos go to to buy their first digital artwork?

What's Binance NFT?
If you're curious to learn more, follow me on Twitter to get first dibs about the next articles!
Don't forget to like and share this article to support 🙂